THE PRINCE DE GALLES JOINS FORCES WITH MARGHERITA MACCAPANI MISSONI
NEW GLOBAL EXPLORER OF THE LUXURY COLLECTION
CHIC INTERNATIONAL TRAVEL FOR KIDS!
The Prince de Galles presents a limited edition of the "Urban Safari" Backpack, an exclusive creation of Margherita Maccapani Missoni for The Luxury Collection which the hotel offers in addition to a take-away snack composed of delicious treats prepared by Stéphanie Le Quellec, the Executive Chef, and Nicolas Paciello, the Pastry Chef.

Renowned for its elegance and discretion, the Prince de Galles Luxury Hotel is popular among the greatest international artists. It was therefore a natural choice for the Prince de Galles to collaborate with such an emblematic figure from the world of design, Margherita Maccapani Missoni, to create a limited addition of its "Urban Safari" backpack.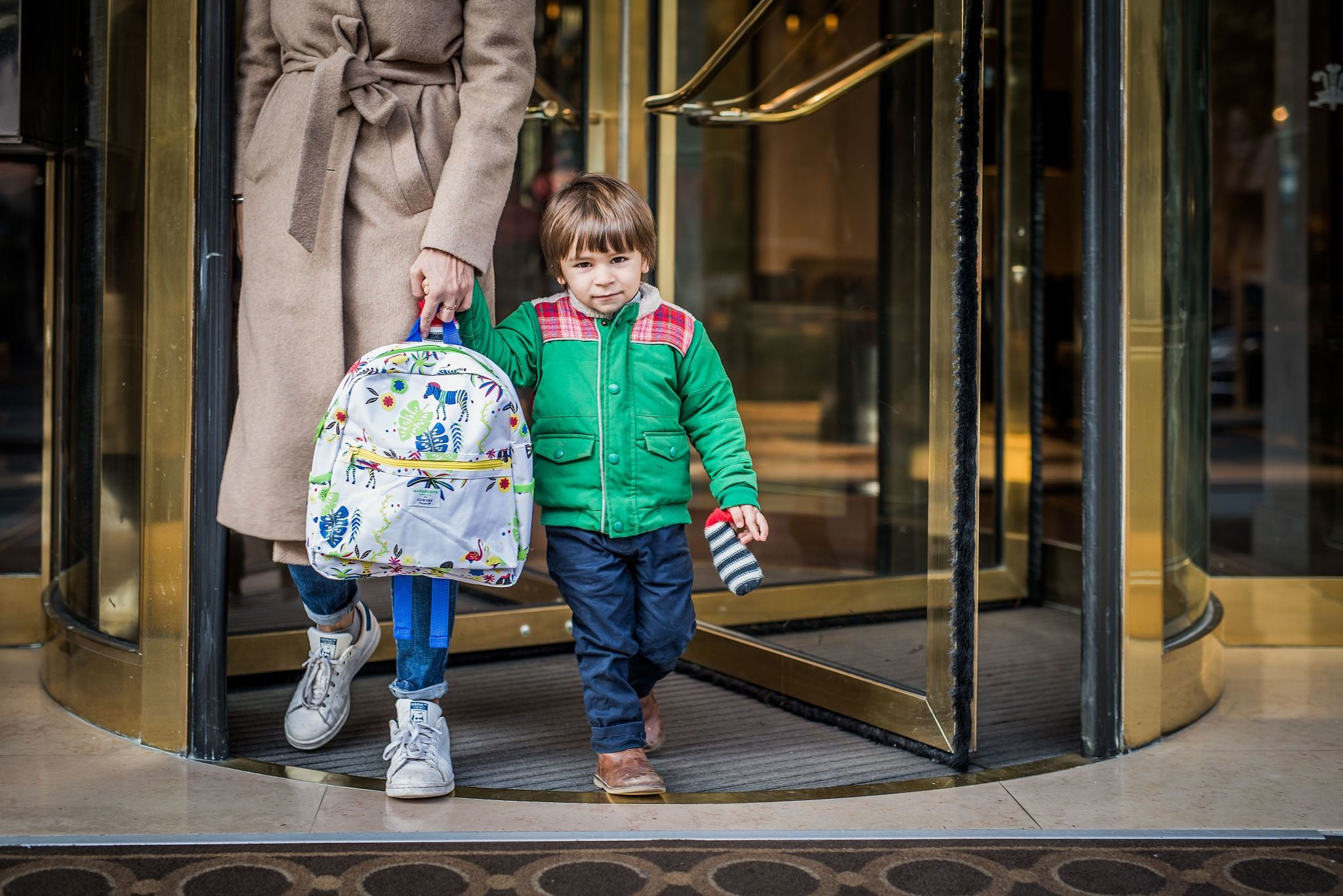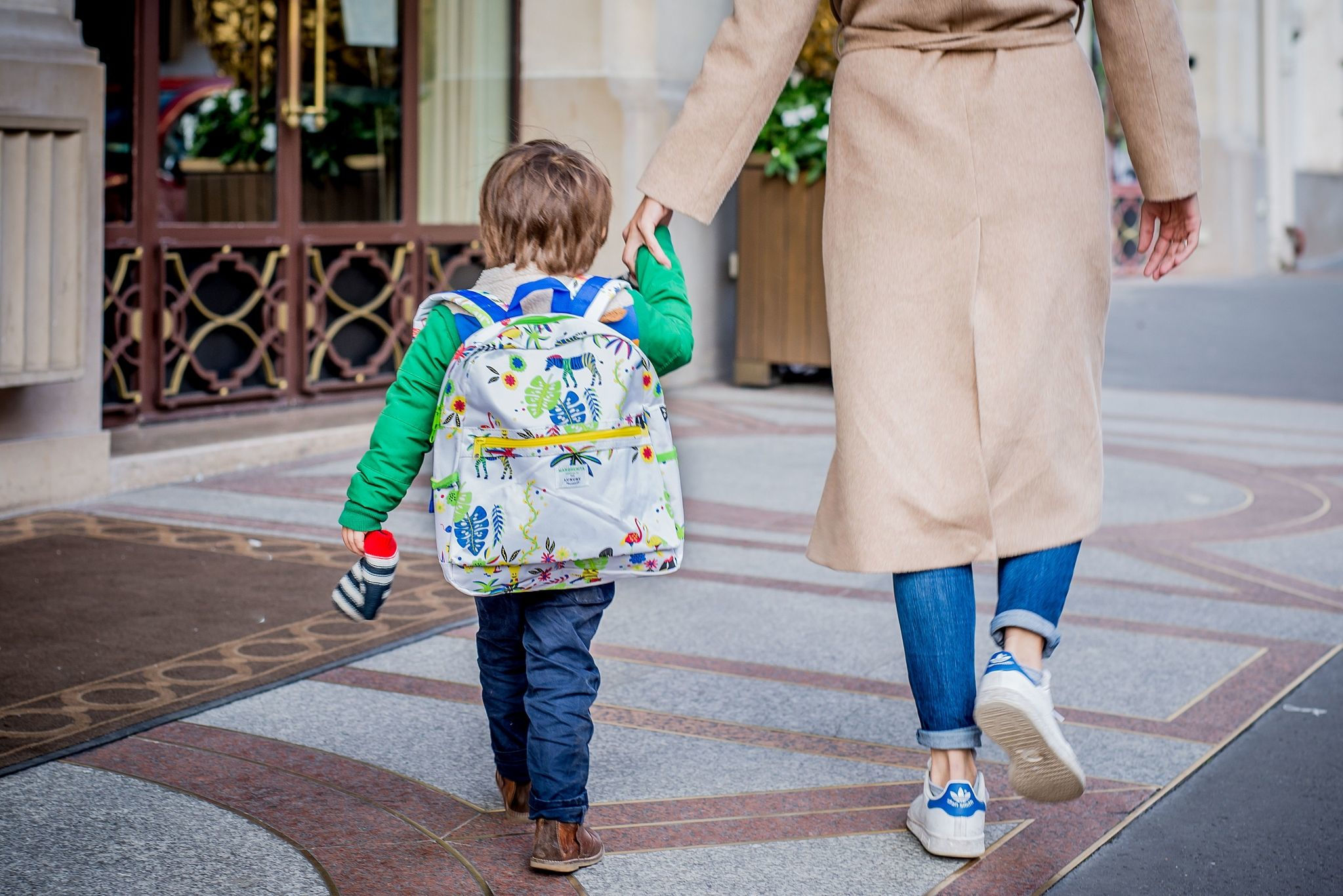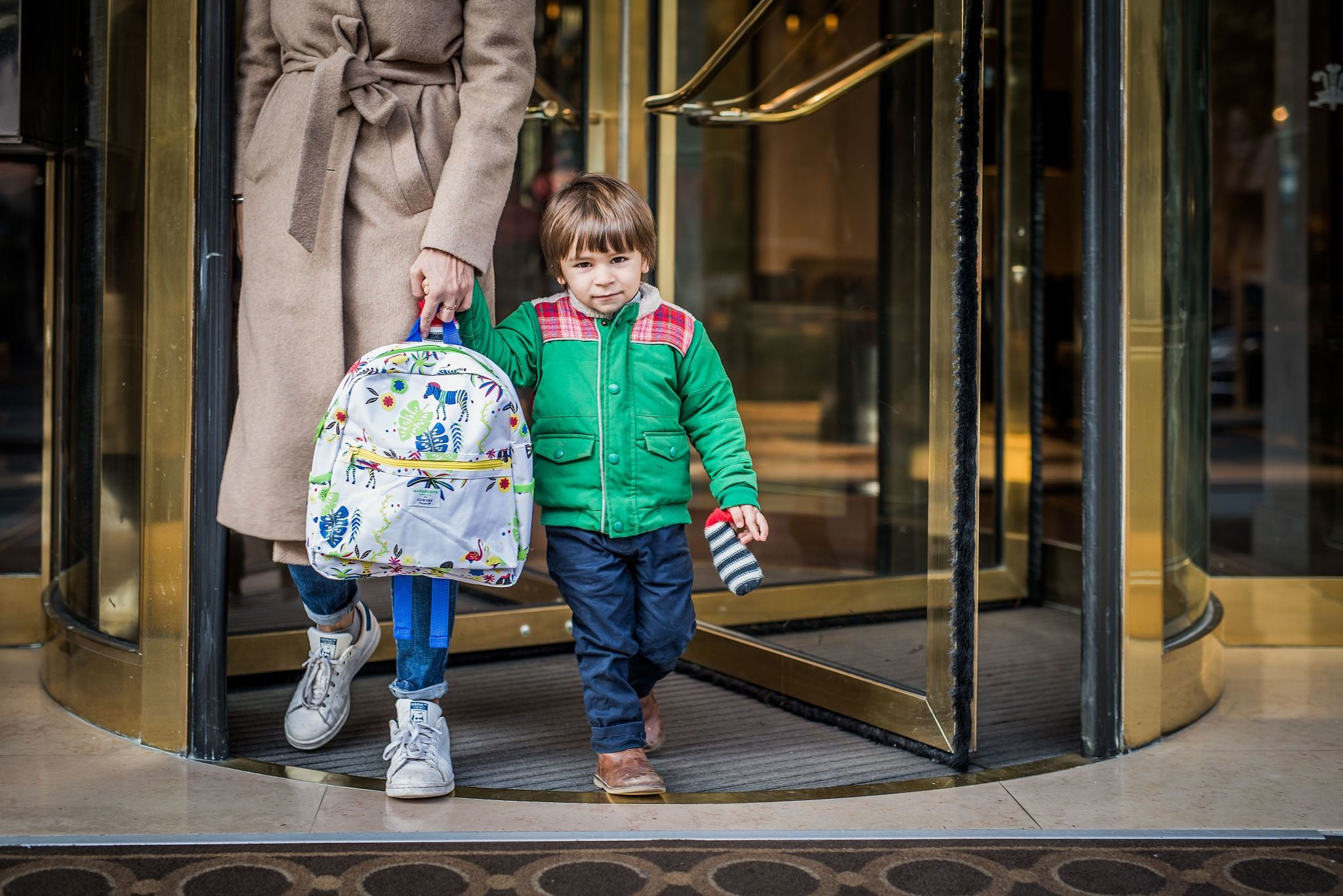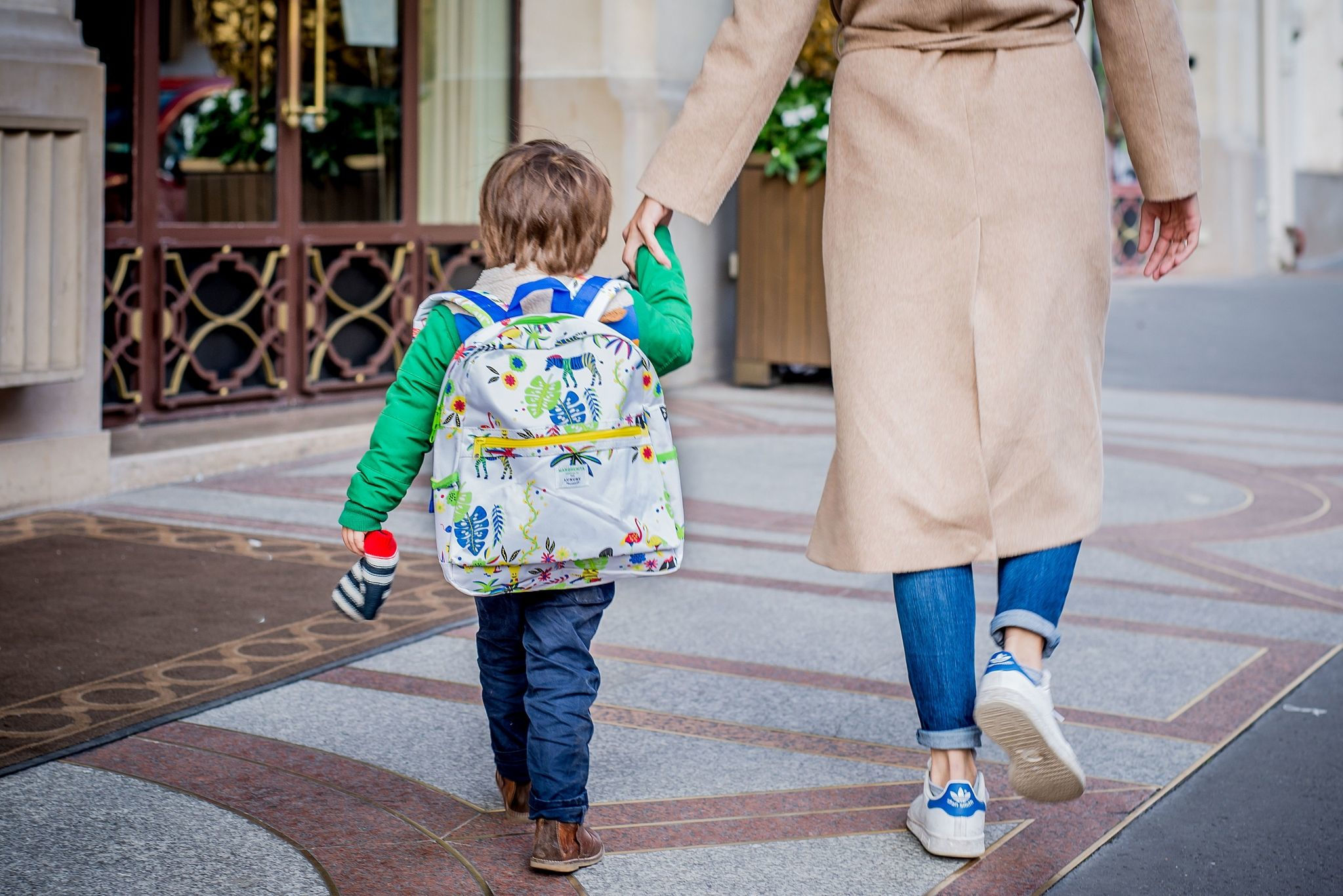 To complement the "Urban Safari" backpack, the designer produced a little guidebook disclosing all her favourite addresses and eclectic discovery places for family outings, such as the Jardin d'Acclimatation with its theme park, the Jardin du Luxembourg and its famous Théâtre des Marionnettes, fantastic eating spots including the Atelier des Chefs and the Musée des Arts Forains, and the Cité des Sciences for a more cultural and educational day.

The Executive Chef Stéphanie Le Quellec and Pastry Chef Nicolas Paciello at the Prince de Galles conjured up a snack to slip into the backpack: it includes pancakes, a smoothie, cookies and other sweet treats.
The take-away snack deal, including the "Urban Safari" backpack and the food, is available for €48.
#LovePDG
#PDGxMargherita
#TheLuxuryCollection
FAMILY OFFER AT THE PRINCE DE GALLES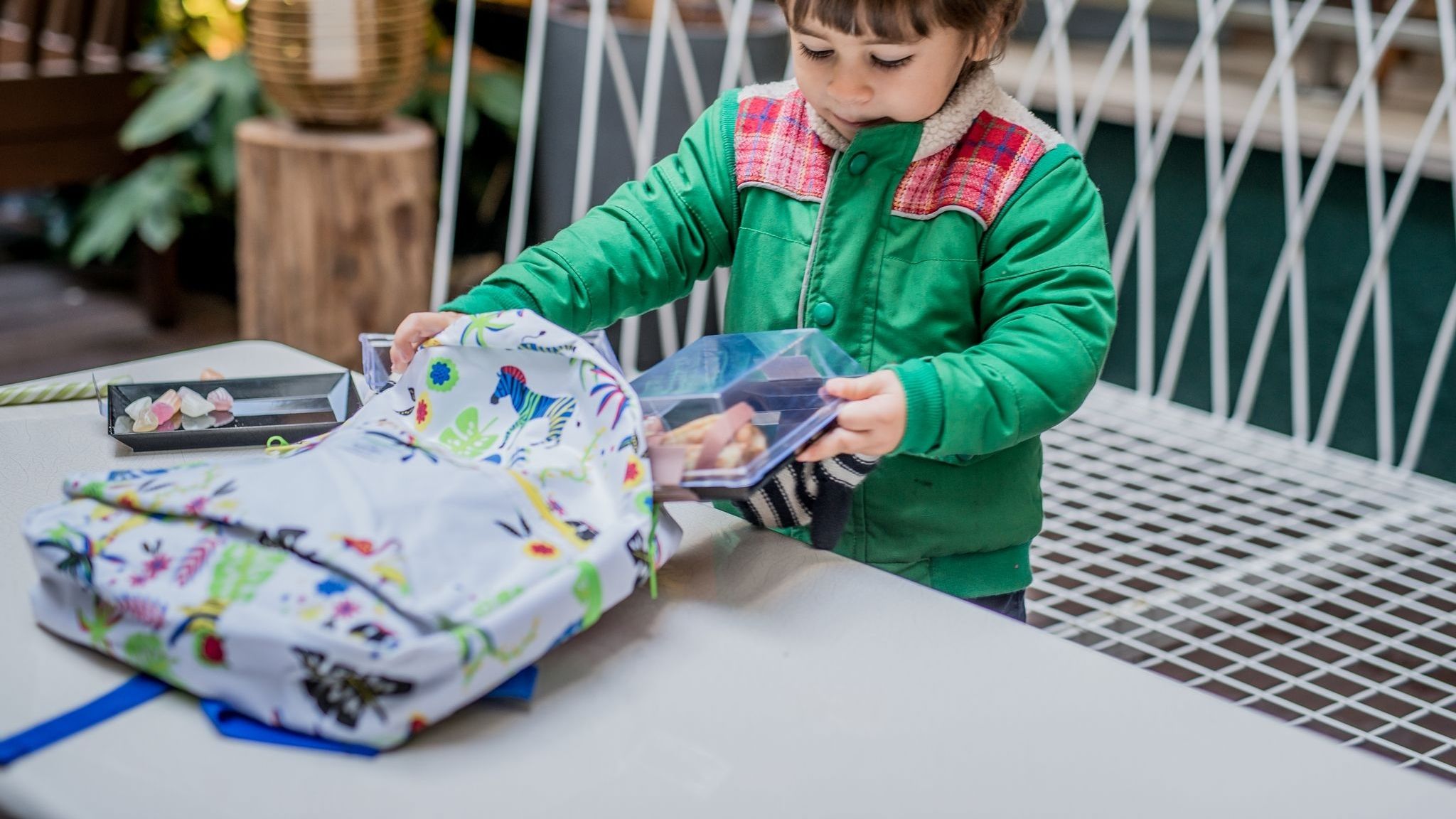 ---
FAMILY OFFER AT THE PRINCE DE GALLES
Enjoy a family holiday, rates from €487 (per night)
It's time to remind your family how much fun a vacation can be. Discover our great rates and you're on your way.
50% off the second room
Kids eat for free
Includes Margherita Missoni children's backpack per registered child
Terms & Conditions
© 2017 Starwood Hotels & Resorts Worldwide, Inc
MORE ABOUT MARGHERITA MACCAPANI MISSONI AMOS
Born in the north of Italy, MARGHERITA MACCAPANI MISSONI is the eldest daughter of Angela Missoni, creative director of the famous Missoni brand, and granddaughter of the founder of the Missoni fashion house. MARGHERITA MACCAPANI MISSONI grew up in the magnificent town of Sumirago in the Italian countryside, surrounded by a family of fashion designers. This enabled her to develop an acute eye for fashion as well as a very personal style from a young age. As such, she also dreamt of becoming a designer, following in the footsteps of the female members of her family.
After leaving university, MARGHERITA MACCAPANI MISSONI went on to study dramatic art in New York before moving to Paris and Rome to pursue a career as an actress. During this time, she also became ambassador for the Missoni brand. MARGHERITA MACCAPANI MISSONI then returned to her roots in the region of Sumirago and started embracing major projects, such as working with the American retailer Target, before joining the creative team at Missoni as a designer for the accessories and swimming costume collections and for the Missoni Girls range.
MARGHERITA MACCAPANI MISSONI then met her future husband, the racing driver Eugenio, and started her own family shortly afterwards. After the birth of her two sons, the fashion prodigy used her innate sense of style, her corporate spirit and her personal experience as a mother to launch her elegant children's collection, Margherita Kids, in March 2015.
MARGHERITA MACCAPANI MISSONI often appears in women's fashion magazines which fill their pages with details of her personal style and creations. Her name often appears on best dressed lists, which also opened up new opportunities for her and for the Margherita Kids brand.