PALM SPRINGS AT THE PRINCE DE GALLES
This initiative is now over
The Prince de Galles unveils its Palm Springs 60's summer patio, an urban oasis featuring a delightful old-world décor offering a taste of Palm Springs' glory years in the 1960s
PALM SPRINGS 60'S
The Patio at the Prince de Galles, a luxury establishment on Avenue George V just a stone's throw from the Champs-Elysées, is being specially converted for the summer with the launch of Palm Springs 60's.
From 20 May onwards, a modernist style with cactuses, leafy desert fan palms and brightly coloured parasols all combine marvellously to create a stylish vintage setting in which the legendary Palm Springs of the 1960s is alive and well.
Palm Springs 60's will be offering guests an idyllic urban oasis in which to enjoy the delightful summer pleasures prepared for you by the Prince de Galles' teams.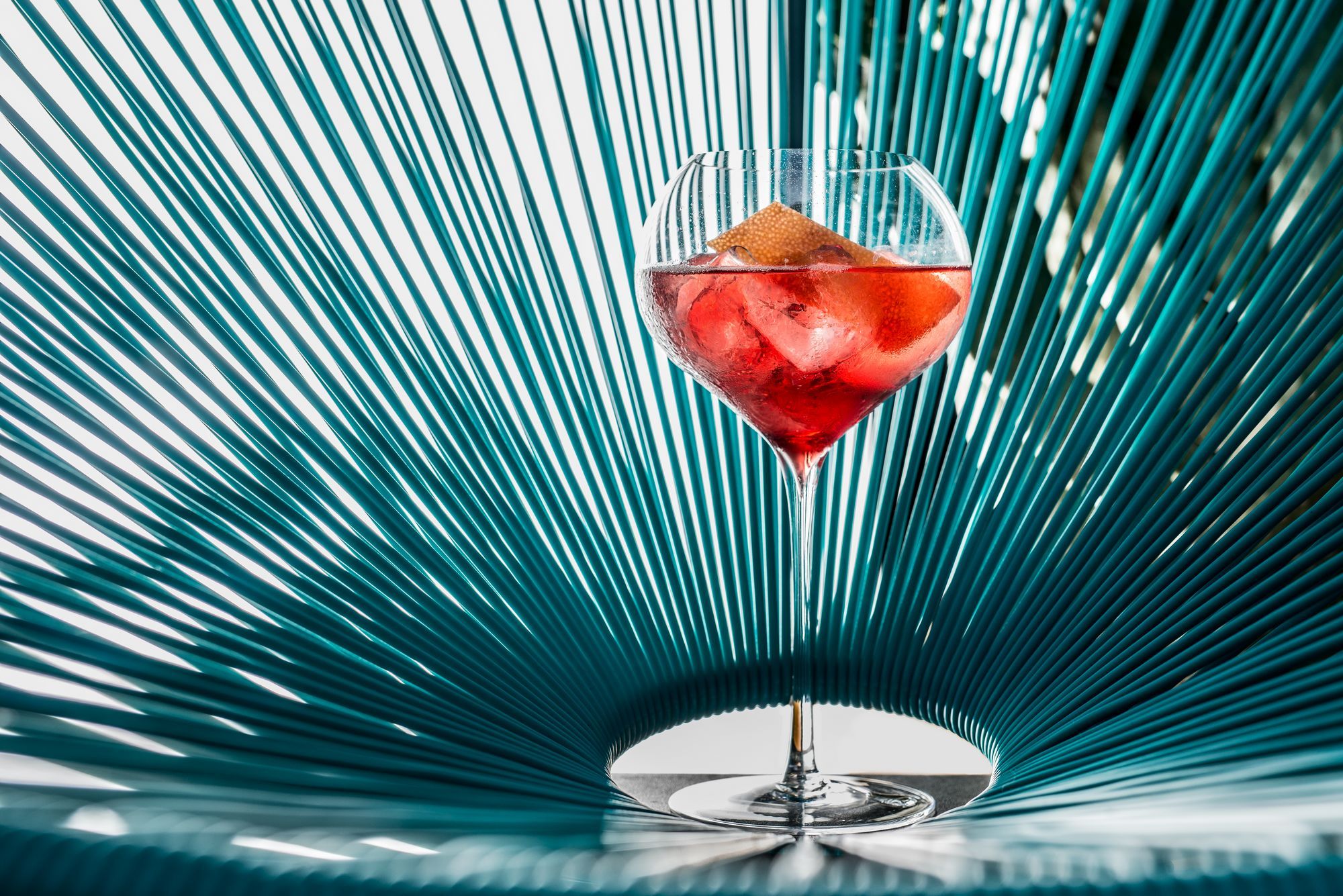 SUMMER COCKTAILS BY HEAD BARMAN FLORIAN THIREAU
In the Les Heures bar on the Patio, the Head Barman at the Prince de Galles, Florian Thireau, constantly surprises his guests with his gourmet approach to cocktails. Florian works with his ingredients to extract their very essence, offering guests a taste of something powerful yet pure.
His new cocktail menu is a tribute to the Palm Springs of the 1960s, with a new twist on a number of great classics. Pagliacci, The Aldrin and Sparrow were an established feature of the warm evenings in this legendary desert town during its glory years, when it was immensely popular with Hollywood stars and modernist artists. Florian Thireau's creations are guaranteed to lift anyone's mood this summer in Paris.
GENEROUS CUISINE
With her day-to-day goal of making luxury hotel cuisine less formal and more accessible, the Prince de Galles' Michelin-starred Chef Stéphanie Le Quellec explores the theme of the now-legendary Palm Springs Pool Parties with barbecues and finger food, proposing a bright and cheerful selection of dishes. To be enjoyed alone or among friends, from the grill or the plancha, with a treat for those who love surf and turf food, this wonderfully varied menu is perfect for an unhurried meal in the sun: Baby burger, mini skewered kebabs of mildly-spiced king prawns, freshly caught sole, chilled ripe tomato soup seasoned with ginger… recipes which speak for themselves, in which the elaborate preparation allows the natural flavours to shine through, and a menu carefully designed with the aim of taking pleasure in giving pleasure to others.
#PDGxPalmSprings
Patio Palm Springs
Every day from midday to midnight
From 20 May to 30 September 2017